9 Important Features of an E-Commerce Website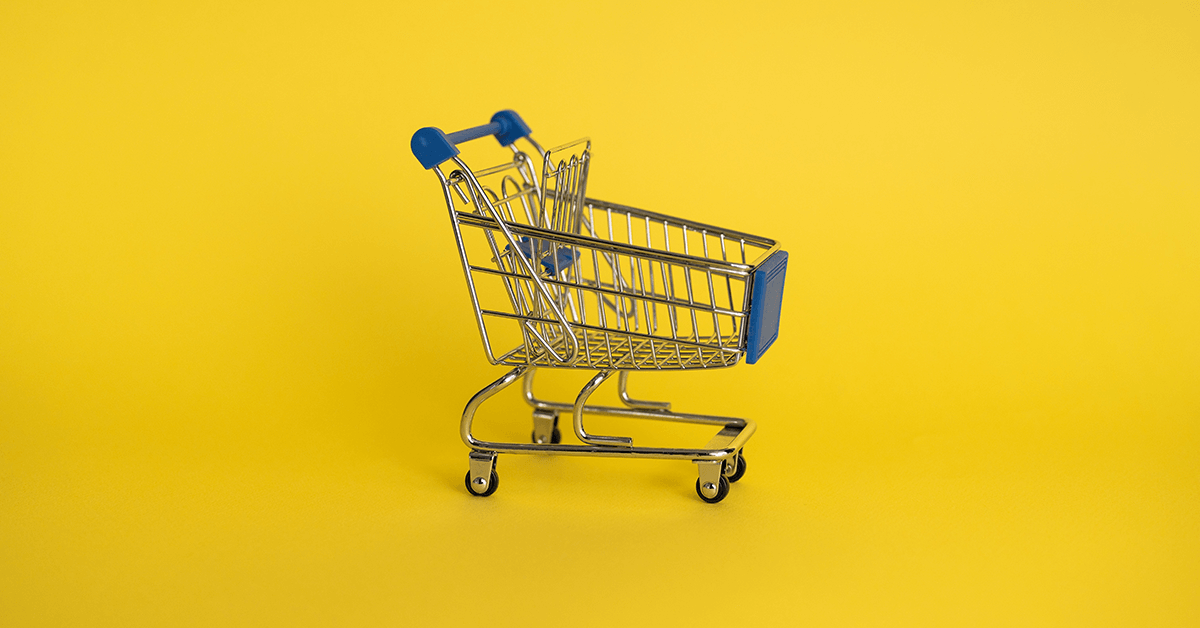 An e-commerce website is a site where you can find products from all over the world! Here, you'll be able to shop for all of your favorite things with just a few clicks. You don't need to leave home to buy your favorite clothes or accessories – you can do it all online and have them delivered straight to your door!
An e-commerce website offers an alternative way of shopping that has become popular in recent years. Consumers are getting more comfortable with purchasing items online as they learn about how easy it is and as internet speeds increase. Websites like Amazon, eBay, and Jet offer up a wide variety of products at competitive prices. They also give consumers access to customer reviews which help make decisions about what product will work best for them.
Each of these e-commerce websites has a different look and feel to make the shopping experience unique in its own way. For example, Amazon displays products like books, laptops, cameras, and even groceries on one main page instead of having separate pages for each item. On eBay, you'll find a variety of items that have been listed for sale by individuals. On Jet, you'll find a lot of different products like toilet paper, baby formula, and beauty supplies that are offered at discounted prices compared to most major retailers.
An e-commerce website has many advantages for merchants as well as customers. A merchant can sell their goods all over the world without having to create physical storefronts in many different locations. Digital marketing plans can be put into place and social networking sites are a great way to connect with customers.
As an e-commerce website owner, you have several options for selling your products online. You can create your own website using tools like Shopify or Woocommerce, you can sell on another company's site like eBay, or you can sell on a company like Amazon.com If you have an existing website, you may choose to include some of your products on that site and expand your sales opportunities. By making the decision to create an e-commerce website, you'll be able to reach more people while also increasing your profits!
When you decide to sell your product on your own site, you'll need to buy a domain name and website hosting. This will cost approximately $10-20 for the domain and $5-10 per month for the hosting. There are also a variety of eCommerce platforms that will allow you to open an online store within minutes. These platforms are relatively inexpensive, often costing around $20/month.
If you prefer not to spend any money upfront, one option is to sell your products through Amazon, which is free up until you start selling more than 40 items per month. Alternatively, if you're confident in the potential success of your product(s), consider contacting stores in person or via email and ask them if they would be interested in selling your product. This can take a lot of time, but will be free and could get your foot in the door with some big-name stores.
When designing your site, keep it clean and clutter-free to make searching for products easier for customers. If you are planning on using pictures, invest in a high-quality, professional camera so that the clothes will look great.
9 Important Features of an E-Commerce Website
1. Product and Service Details
In order to increase sales, the first step is always to provide as much information about the products or services that you are offering. This includes a lot of information about what each product is, how it is sold and functions, warranties and guarantees, and much more.
2. Shopping Cart
It is important to have a system in place for the customer to add items to their shopping cart and check out once they are finished browsing through the product selection. The checkout process should be as streamlined as possible so that customers don't find this an annoying aspect of shopping online. It should be quick and easy to add items to the shopping cart and when you're finished browsing, they should be able to check out with a few clicks.
3. Easy Checkout Process
Something that often deters customers from making purchases online is the complicated process of creating an account on a website, entering addresses or billing information, and then purchasing products. There should be an easy "one-click checkout" process that allows customers to quickly get through the checkout without entering lots of information.
4. Secure Transactions
Many e-commerce websites are sold using credit card or bank account information, and a major concern for online shoppers is how secure online purchases can be made. Ideally, you want a system that will require the customer to provide their billing and shipping information only once, right at the checkout.
5. Shipping Options
In addition to having an easy checkout process, e-commerce websites should also offer several different options for shipping so that customers have choices in how they receive their purchase. For example free two-day shipping, express shipping overnight, free standard shipping (which usually takes a week or more to receive), expedited shipping for an extra charge, and so on.
6. Customer Service Options
No matter how simple an e-commerce website is to use, problems can still arise with transactions or the delivery of purchases. In these cases, you should have an email system in place that allows customers to contact customer service representatives directly. You might also have a page on the website where you answer some commonly asked questions.
7. Security
In an effort to ensure that e-commerce transactions are as secure and safe as possible, many websites will require your credit card or bank account information before allowing you to complete a purchase. This is helpful for preventing fraud, but can also deter customers who may feel that it is too much work to enter all of their information each time they want to make an online purchase.
8. Online Chat
Especially with larger or more complex products, customers might have any number of questions before making a final decision about whether or not they want to make a purchase. An e-commerce website should provide real-time online chat so that customers can get answers to their questions directly from customer service representatives.
9. Design and Layout
The design of an e-commerce website is important because it will determine the success of the sale. It is not enough to simply have a well-functioning shopping cart and checkout process – you also want to have an attractive layout that makes customers feel comfortable. For this reason, professional graphic designers can be very helpful when designing an e-commerce website.
Conclusion
E-commerce websites are beneficial because they allow people to shop from the comfort of their homes. It saves time and money which could be spent on gas, car insurance, parking costs, etc. They also often offer better prices than traditional stores. Online shopping also means not having to worry about crowds and you don't have to find a place to park. You can access your favorite website anytime during the day or night.
The benefits of an e-commerce website are many. Creating a simple yet attractive layout, offering shipping options, and customer service assistance – these features will help you get more sales on your site with less effort. If it seems intimidating to create such a site yourself, we have experts ready and waiting to partner with you! Let us know what aspects of the design or security concern you most when shopping online; our team is eager to provide solutions for all your needs. Which aspect of creating an e-commerce website excites you the most?